USP Virtual iFriends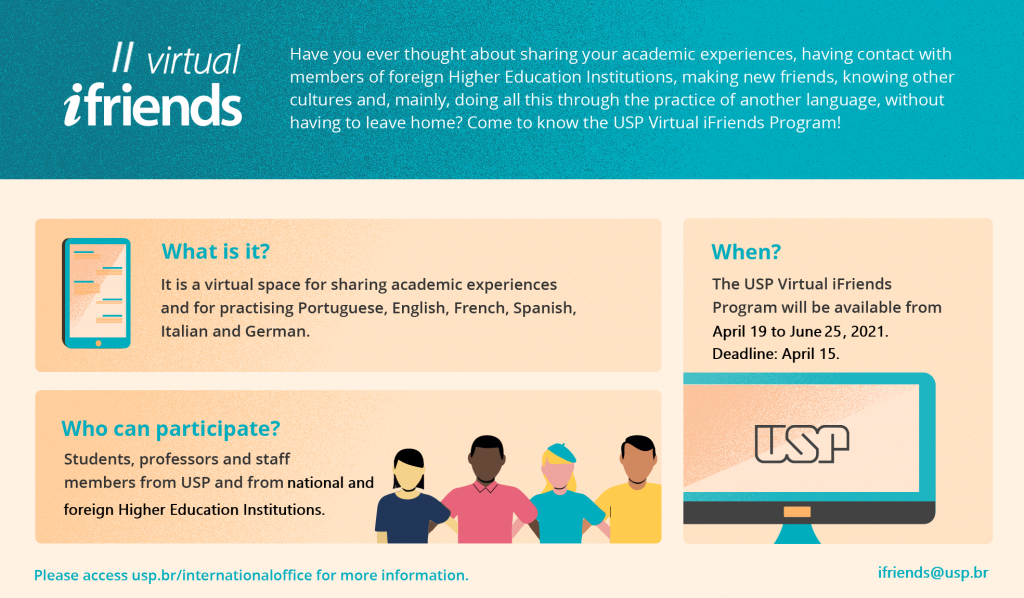 In times of restriction to presential mobility and international cooperation, USP International Cooperation Office (AUCANI) strengthens its strategies for bringing the international community and the USP community closer together. One of them is the creation of the USP Virtual iFriends program, which is a group of students, professors and employees from USP and from foreign Higher Education Institutions. This opportunity, adapted from the face-to-face USP iFriends, aims to encourage the exchange of academic experiences and the practice of the Portuguese language and the following foreign languages: English, French, Spanish, Italian and German. For joining the group, it is just necessary to be linked to an institution and to have an interest in practicing another language!
Who can participate?
Students, professor and staff members from USP and from national and foreign Higher Education Institutions.
More information can be requested to the email ifriends@usp.br.