USP Staff participates in Vilnius Tech International Staff Week
From May 9th to 13th 2022, the Lithuanian university Vilnius Tech organized the International Staff Week "Back on track of Internationalisation". Implemented within the framework of Erasmus+ International Credit Mobility Programme, the event was aimed to discuss the post-pandemic trends of internationalization and share good practice examples.
After a two-year break, Vilnius Tech welcomed 30 colleagues from 14 different countries and 16 partner universities worldwide. Among these, USP's delegation was the most numerous one, represented by Cintia Lacerda (PRP), Fábio Amâncio (PRPG), Jonathas Carvalho (AUCANI), Mariana Shinohara (PRCEU), Michel Sitnik (PRCEU) and Rogério Nóbrega (AUCANI). USP's delegation effusively and actively participated in all of the event's themes and activities.
Presentations and discussions of the staff evolved around the key priorities of the Erasmus+ 2021-2027 program: inclusion, digitalization, sustainability, civic engagement and active citizenship. The discussions were enriched by the participation of colleagues from diverse countries, each with their unique experiences and insights. The participants also had an opportunity to apply new digital tools. The university research facilities and the Innovation and Creativity Center "Linkmenų fabrikas" were presented. In addition, meetings were arranged with the Vilnius Tech administration, representatives of faculties and units.
For the first time, the Vilnius Tech International Staff Week applied the  "green event", which consisted of sharing only digital materials, group work in the virtual Miro platform, and applying sustainable organizational solutions at the event.
The unique program of the International Staff Week received exceptionally positive feedback from its participants. The event integrated networking and rich internationalization content with cultural experience.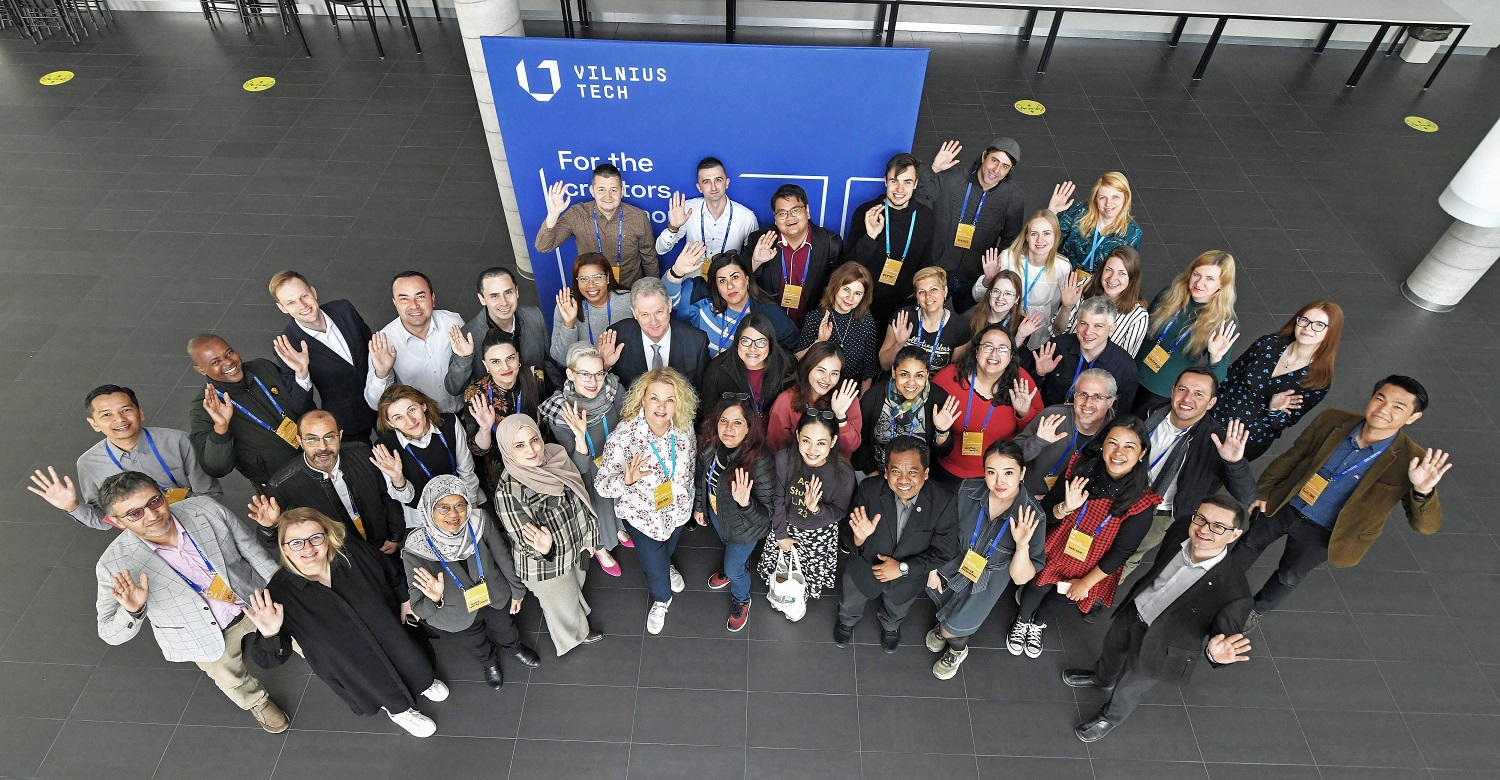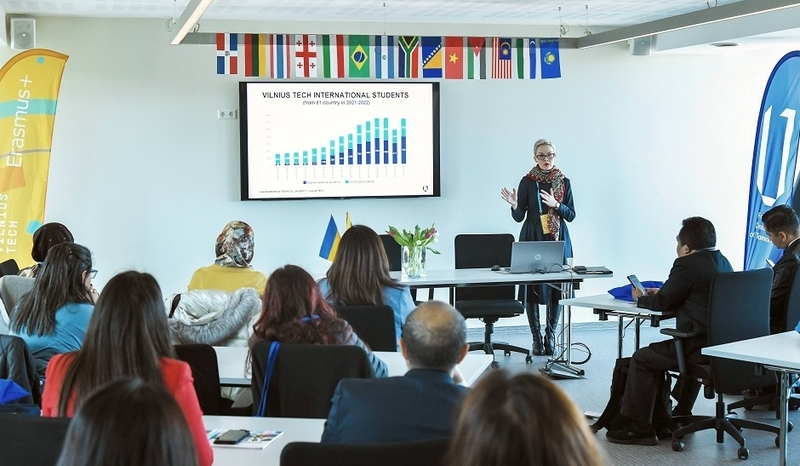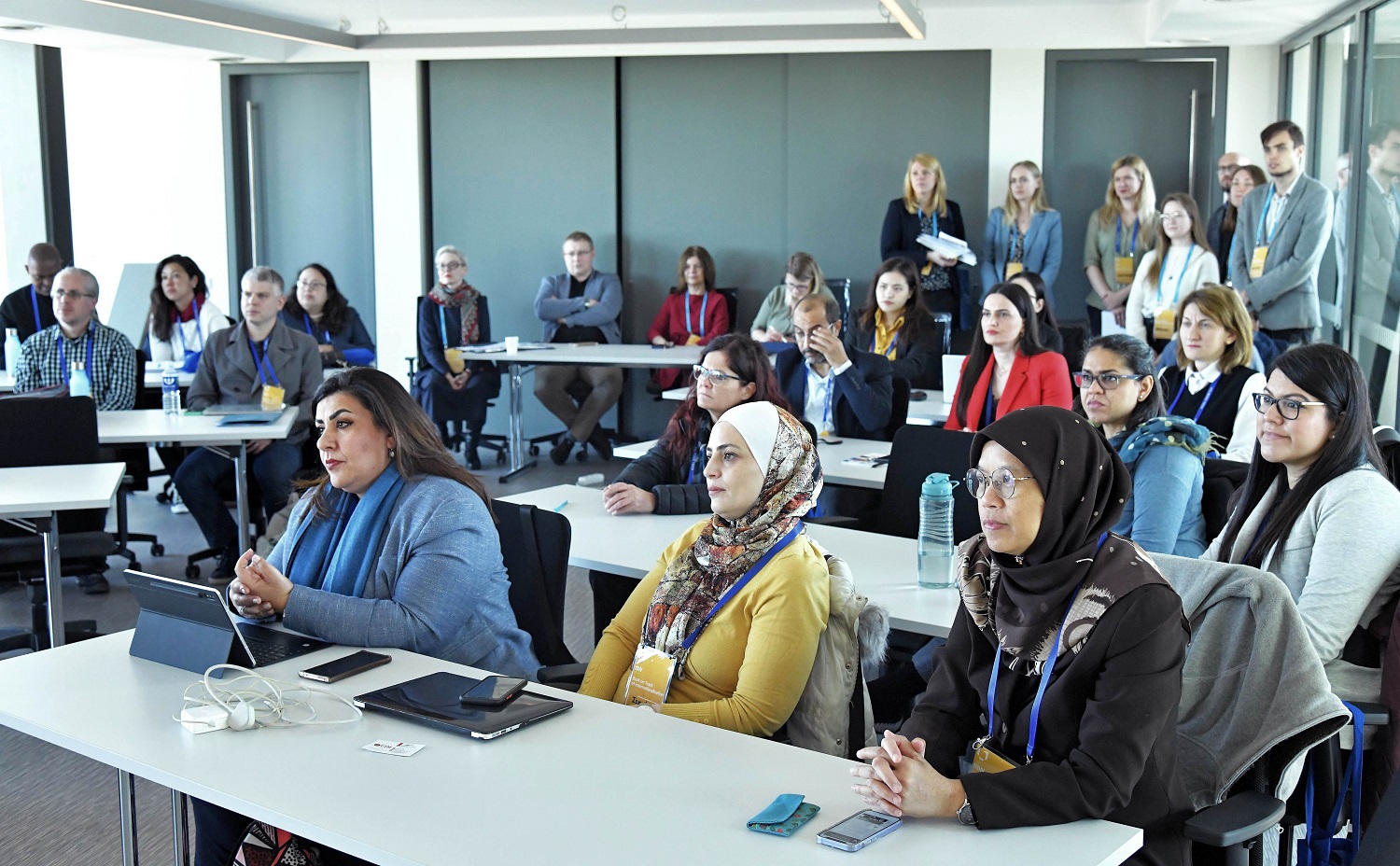 (Vilnius Tech photos and original English text here)
(published on May 17, 2022)